Free Up RAM on Computer
Are you also someone who receives messages like your Windows PC is low on memory, and you get scared. If that is the case, you do not need to worry because we are here at the rescue. As we shall proceed with this particular piece of writing, we shall be revealing some practical steps to Free up RAM so that your computer can run smoothly. So, what are you waiting for, let's Get Started
RAM
First of all, it is imperative to know a bit about RAM. RAM stands for random access memory. It is a storage medium that holds the programs 6and makes sure that all the process running on your computer runs smoothly. It leads us to conclude that the more Ram that you shall have on your device, the more programs you can run at once on your system without affecting your system negatively. Therefore, it is essential to keep your Ram free.
Ways to Free Up RAM
Restart your system
Keep a check on RAM usage with windows tools.
Uninstall or disable not required software
Prefer Lighter Apps
Scan for Viruses and Malware
Restart your system
Restarting your system can prove out to be one of the most effective ways to free up your RAM. It is quite a simple and accessible tip, and it is for all good reasons. Restarting the computer clears the Ram and also resets the whole running process.
While this will not help you to increase your RAM, but it shall help you out to clean up the processes which are running in the background. It prevents the environment from eating up your memory. You should restart your computer frequently if you use it regularly and for a long time.
Keep a check on RAM usage with windows tools.
You do not worry about the account that is the program that are probably consuming your RAM. Windows gives you the option to have a crystal bright look on the applications and its usage, which is good.
First, you will have to open the task manager and then press the ctrl+shift+Esc shortcut. If you want to have access to more information, then you can click on an open Resource monitor at the bottom, and it shall fetch you more details on its Memory tab. It shall help you to regulate your usage accordingly.
Uninstall or disable not required software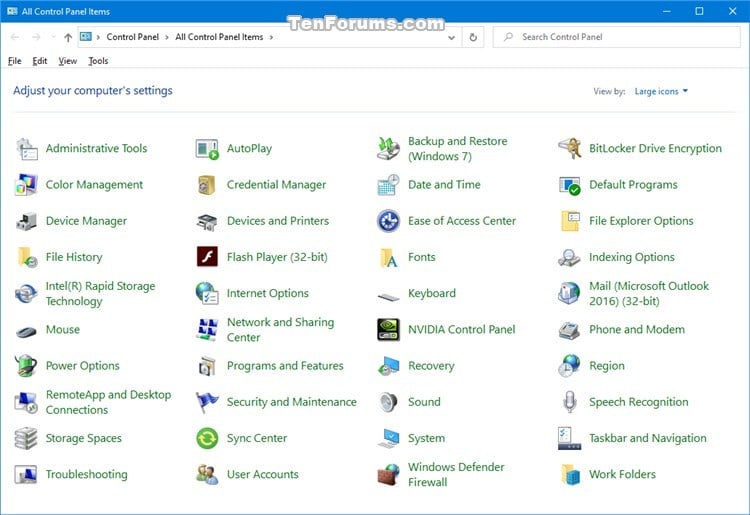 After performing the second tip, you will have a fair idea of those selected programs that consume lots of space in your system. To avoid this, you can segregate the apps and applications of your computer into most and least used and can choose to uninstall or disable the least used programs. It shall help you to free up a lot of space.
You can perform this by following some simple steps. Just go to settings and then select apps and finally click uninstall on any app that you want to remove, and you are good to go.
Prefer Lighter Apps
The tip mentioned above may not work out for you if you do not have any app that used less. And, all the programs present on your system is a necessity for you. In such a case, you can opt to run lighter apps on your system to cut down the ram usage.
Nowadays, you do have the option to go for a lighter version of the applications, therefore, make the most of this opportunity. It shall help to free up your RAM.
Scan for Viruses and Malware
Scanning and scanning your device frequently is essential if you want to keep your PC safe and spacious. Scanning will undoubtedly suck up your available RAM. We suggest you study with trusted antivirus software so that your PC does not get harmed. Free Up RAM on Computer
Something Wrong Please Contact to Davsy Admin